Welcome to the Japanese PC Games Wiki
This wiki is dedicated to the X68000, PC-9801, PC-8801, Japanese Windows, FM Towns, MSX and more. This is the place for fans who want to share knowledge and passion about best of computer games. Our purpose is to provide detailed information about Japanese computer games, as well as game guides. Here, feel free to add any useful information and enjoy your time on this wiki!
---
Games sorted by system
---
If you're new to Wikia, take a moment to check out the Wikia tutorial or the Help pages. If you have previously contributed to a wiki before, and want to add a new page, go ahead and add it here: <createbox>width=30</createbox>
Want to help out ?


The wiki needs your help with constructive edits and content relevant.

Most of the pages can be edited and you are welcome to join us and contribute to this wiki.
If you are wondering how you can help, see the list of articles needing expansion.
You can find a list of useful templates here.

Other Systems
Browse by Category
Latest News
2016/03/25

2016/01/29

2015/10/23

2015/10/12
Contact
If you have any questions regarding this wiki or need more help, the head admin
can be contacted here.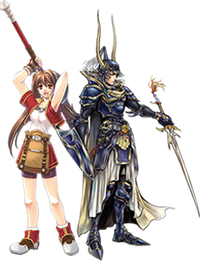 JRPG Games
Want your community included? See how!